Member Directory
Jeffrey Kadavy
Trust Officer
Financial Planning
Wealth Management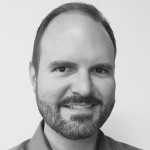 President & CEO
Trail Ridge Wealth Management
PO Box 103461
Additional Information:
Jeff brings a breadth of knowledge and experience in trust and wealth management to clients of MidFirst Bank. With more than a decade in financial services, his professional expertise includes administration of personal and charitable trusts and consulting with clients regarding complex estate
and financial planning needs. Prior to joining MidFirst, Jeff served as Managing Director of Trust Services for the largest privately‐held bank in the United States. He is proud to be part of a team that genuinely cares about its clients and provides a level of advice and service that is increasingly rare today.
Jeff earned his law degree, with distinction, from the University of Nebraska College of Law, and his Bachelor of Arts degree from Oberlin College. He graduated with high honors from the American Bankers Association Graduate Trust School, and holds the Certified Trust and Financial Advisor (CTFA)
designation from the Institute of Certified Bankers. He also completed the ICAN Defining Leadership program. Jeff is a member of the Denver Estate Planning Council and the Colorado Bar Association Trust & Estates Section, as well as past president of the Opera Fort Collins Board of Directors and past vice president of the Northern Colorado Estate Planning Council. He is also a classically trained tenor, and enjoys performing in community and church musical events. In his free time, Jeff enjoys hiking in the Rockies with his wife and three children and spending time with friends.
Return to Member Search Results
The unauthorized use of member information within this website is prohibited.